Beautiful and Resilient Luxury Vinyl Flooring in Santa Barbara, CA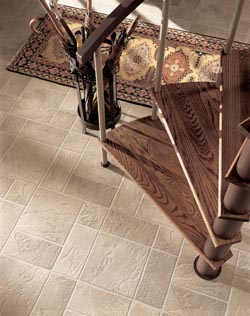 When it's time to elevate the look, feel, and strength of your interior, make Andros Floor Design your first stop. We are your source for luxury vinyl flooring in Santa Barbara, CA. At our flooring center [link to Home], we offer the materials and resources you need to plan a successful project. Explore your creative options here and see how simple it is to give your favorite rooms a distinct ambiance.
Choose the right flooring, so you can enjoy your new investment for years to come. We'll help you at every step. Our full-service showroom features a dazzling array of luxury vinyl tile and plank options. Thanks to our wide selection of different flooring from the trusted brands, you can take your interior design to a new level.
Not sure where to begin? Let us help! Our showroom staff stays up-to-date with the latest developments in interior remodeling and flooring. Tell us your project goals, and we will find the floor that will best suit your needs. We can even coordinate luxury vinyl flooring installation by professionals. Remodeling is stress-free and rewarding experience when you order through us.


The Advantages of Luxury Vinyl Flooring
With luxury vinyl, you never have to make compromises between form and function! Thanks to advances in manufacturing and design, this flooring product looks great in almost any room. From private spaces to common areas--and even the kitchen or bathroom, you can't go wrong choosing this material. Advantages include:
Everyday Strength: Luxury vinyl planks and tiles incorporate composite materials to create flooring that is tough on wear, but easy on the feet. As such, this material withstands impacts, scuffs, and scrapes easily.
Ease of Maintenance: Whether you are dealing with active kids or rambunctious pets--choose flooring that can keep up with your lifestyle. Since luxury vinyl is tough, it repels water, dirt, and allergens. Cleanup is simple, as your flooring only needs a mild detergent and a cloth to keep new.
Interior Design Options: Luxury vinyl is available in different colors and designs, allowing you to choose flooring that will complement your furniture, walls, and fixtures. Create unique patterns with tile or gain a uniform aesthetic with plank tile--your options are virtually limitless.


Stone and Hardwood Flooring without the Commitments
Luxury vinyl planks and tiles are available in the appearance and texture of hardwood, stone, and ceramic. With luxury vinyl's versatility and ease of maintenance, upholding a natural aesthetic has never been easier. We carry flooring available that looks like different wood space, stone types, and more.


Professional Installation Services Available
You took the time to pick your favorite flooring. Now, you deserve to enjoy your selection for years to come. Our showroom offers luxury vinyl flooring installation by professionals. Whether you are re-flooring a single room or your entire property, we'll make sure you get results that look great and last longer. Save time and energy, and let us do the hard work for you.


Contact us to request a consultation for new luxury vinyl flooring. Our showroom proudly serves property owners throughout Santa Barbara, CA, including Isla Vista, Mission Canyon, Montecito, Summerland, and the surrounding communities.