Wood-Look Tile in Santa Barbara, CA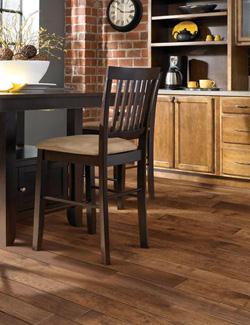 When it's time to steer your interior design in a new direction, solidify your plans with hard surfaces. At Andros Floor Design, we make it easier to find the right flooring that meets your needs. We are your source for wood-look tile in Santa Barbara, CA. Thanks to our diverse product selection and helpful resources, you'll have everything you need to attain picture-perfect spaces. Visit us today and take your remodeling project to new heights.
At our flooring showroom, you can take advantage of our versatile product selection, customer-oriented approach to service, and industry-leading warranties. Whether you are re-flooring a single room or your entire property, we will take the complexity out of your project, so you get the right results.
We have teamed up with the well-known manufacturers to offer a robust selection of wood plank porcelain tile. If you aren't sure where to begin, let us know. We'll be glad to offer advice and make recommendations, based on our knowledge of the latest interior design trends. Hands down, we are with you at every phase of your project. We can even coordinate professional installation services for you!


Resilient Ceramic with a Natural Look
Nobody can deny the natural and rustic beauty of hardwood flooring. Its distinct aesthetic appeal and timeless elegance are things to behold. However, it also requires in-depth maintenance to remain neat and strong. With wood plank ceramic tile, you can enjoy the look and feel of hardwood while saving time and energy.
Ceramic wood tile combines the classic aesthetic appeal of hardwood with the sturdiness and resiliency of ceramic surfaces. Available in the form of both tiles and planks, this flooring option can assume the texture and appearance of popular hardwood species. Choose from mahogany, oak, redwood, and more.
Better yet, wood-look tile is comprised of sturdy materials like ceramic or porcelain. It is a dense material sealed with water-resistant finishes or glazes. As a result, this material resists impacts, bumps, and scrapes--as well as dirt, dust, and spills.


Virtually Limitless Design Options
Imagine your bathrooms and kitchen imparting a natural ambiance, all without worrying about your flooring warping or shrinking due to humidity and moisture. With wood-look tile, you will make your home both strong and beautiful. Simply use a mild detergent and a mop or cloth to keep your flooring in great shape.
Ceramic and porcelain wood-look tile are available in the appearance of many different hardwood species and grain patterns. At our showroom, you can pick and choose your favorite designs to create unique floors. Upgrade your property and start your project at our flooring showroom. With our selection and personalized support, the remodeling experience has never been more rewarding.


Contact us to learn more about wood-look tile flooring. Our showroom proudly serves property owners throughout Santa Barbara, CA, including Isla Vista, Mission Canyon, Montecito, Summerland, and the surrounding communities.